Info Cards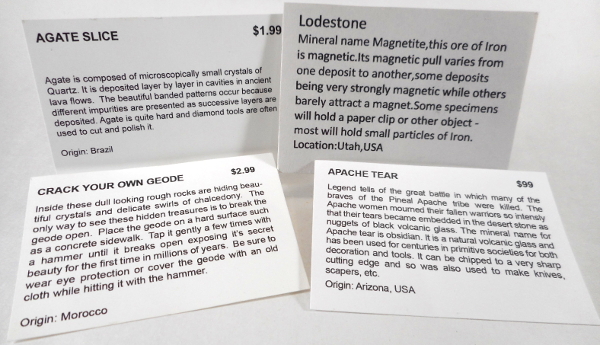 Click Here to download our info cards!
How to:
Click the link above, it will open an option to save or open the file. Press save file, go to your file folder on your computer.

Go to the "Downloads" folder located on the left hand side or under the option "This PC".

Double click the file "RockShopInfoCards.zip".

Then double click the "Website Cards" file, locate the "Extract All" button at the top of the window and click it (Other operating systems might have a seperate screen pop up, if so just click the same file name once and press extract).

A "Copy" window will pop up for you to save the files to a preferred spot in your documents. Either click the dropdown arrow to choose "Documents" and click ok or press the "Browse" (...) button.

A Browse for folder window will pop up. Click the "Documents" folder once and press ok at the bottom of the window.

Press ok on the "Copy" screen.

Go back to your file folder and locate your "Documents" folder, the folder named "Website Cards" is where the PDF files are at your fingertips ready to print out when needed!

We recommend printing on 67 pound or heavier card stock

.
Note: We have left the retail price and location off since there are so many possible variations.
There are no products in this category level, please choose a sub-category.