Gift Box Minerals & Fossils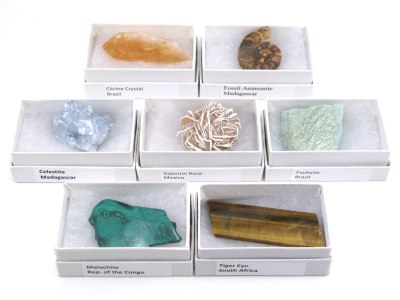 Excellent quality, very nice mineral & fossil specimens in labeled cotton gift boxes. Important Note about prices and available quantities: many items are sold in sets of some number of pieces. Example: 10 pcs for $7.50 = 75¢ each. Prices are for the set of pieces only. Available quantity is the number of sets available. Quantity discounts are available on items in this section, see subcategory descriptions for details.
There are no products in this category level, please choose a sub-category.